Biochemistry Resource Room
---
The Biochemistry Resource Room is found in room A617 of the Chemistry Building. It has 3 main pieces of equipment, an autoclave, a centrifuge, and a heated shaker.
Please email bl-chem-a617users-l@indiana.edu with any requests for training or if there are problems with the equipment.
In case of emergency, call/text Jon Karty at 812-325-1716.

Do not use equipment without being trained by a member of the A617 Steering Committee! All usage must be recorded in the log books. Centrifuge and autoclave users should check the schedules for these instruments. Manuals for the autoclave, centrifuge, and centrifuge rotors are in a shared folder accessible here (Documentation).
Autoclave
A617 houses a Priorclave 320L autoclave for media and waste sterilization.
Resources:
User Guide 2022
Documentation
Schedule your use here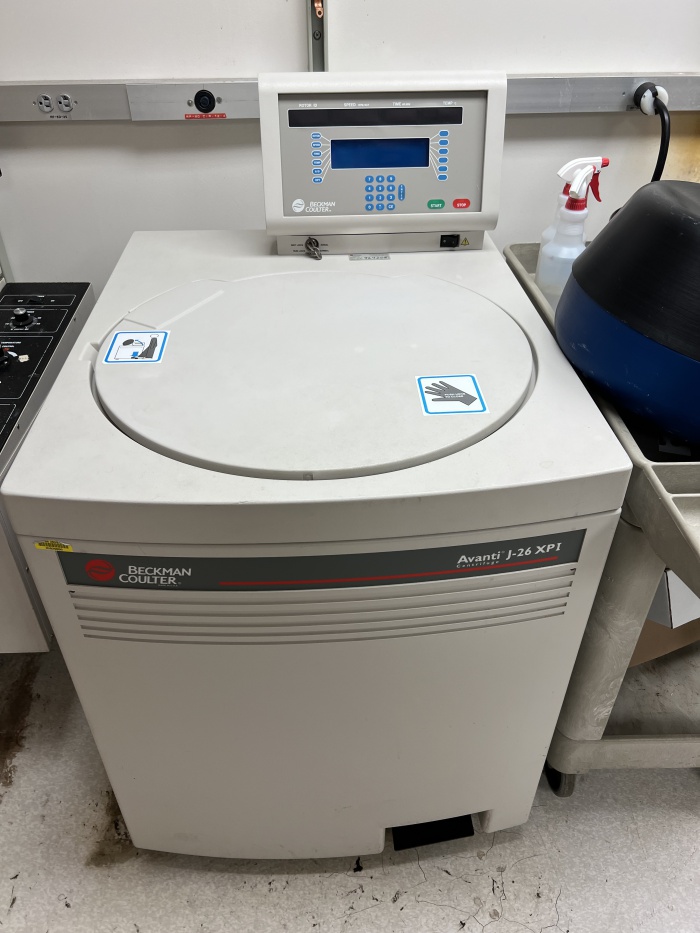 Centrifuge
A617 also has a Beckmann Avanti J-26 XPI refrigerated, high speed centrifuge with 4 available rotors.
Resources:
Documentation
User Guide 2022
Schedule your use here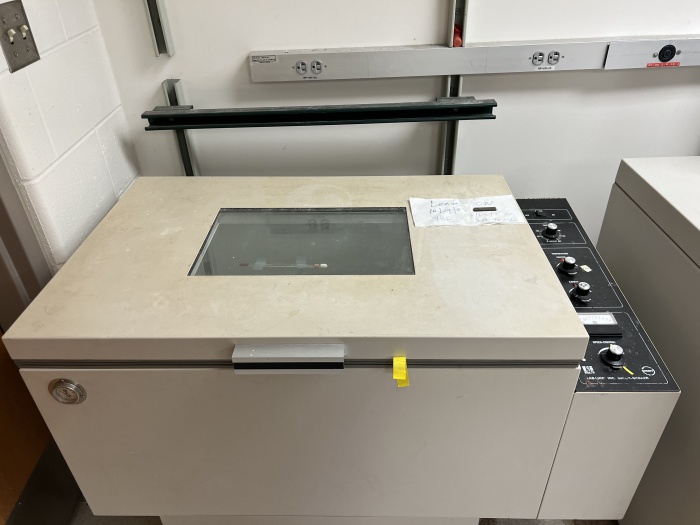 Heated Shaker
A617 also has a heated shaker for incubating bacterial cultures. It is set to 37 degrees Celsius, please email us if you need this temperature changed. There is no schedule for this resource.
A617 also has a large double sink and an old, but functional dishwasher.  If you have any other ideas for useful shared equipment, please email us for further discussion.