The Raymond Siedle Distinguished Lectureship
---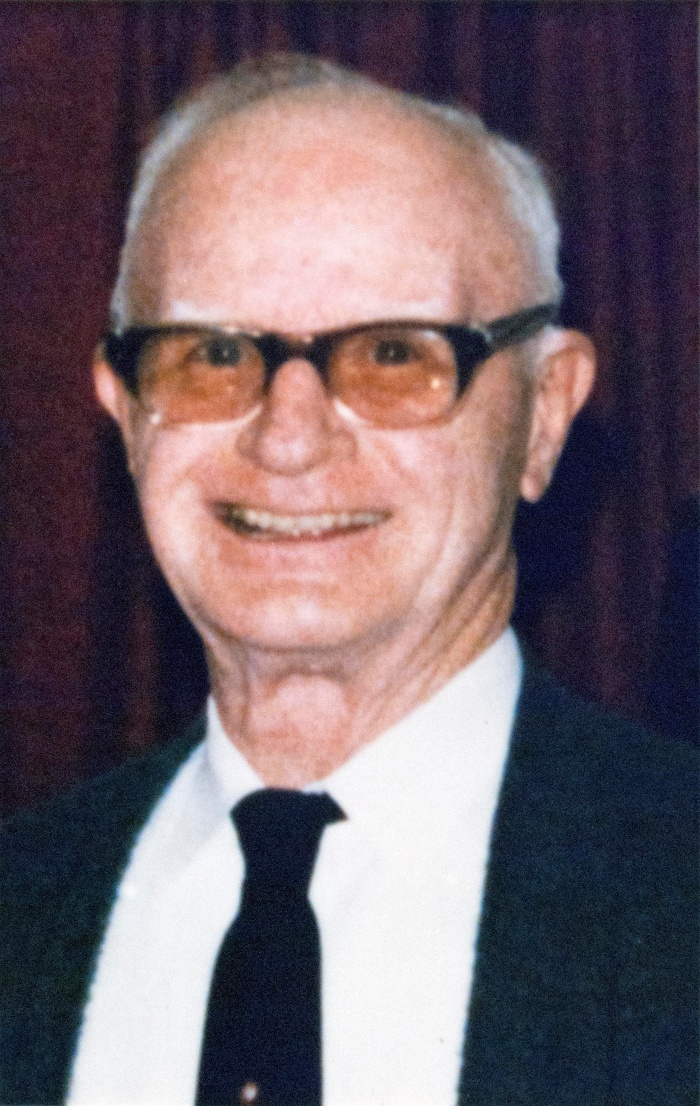 The Raymond Siedle Distinguished Lectureship
The Raymond Siedle Distinguished Lectureship was established to honor the contributions and memory of the late Raymond Siedle as both friend and father, and to strengthen and advance scholarships in the fields of inorganic chemistry and materials science at Indiana University.  It is hoped that, in this way, parents and faculty alike will be encouraged to support young men and women who seek to expand their knowledge and enlarge their imagination through careers in science.
---
RAYMOND SIEDLE (1906-1991)
Raymond was born in Pittsburgh, PA. An accountant by profession, he was an avid reader and student of American History.  Siedle's fascination with books and the new things to be learned from them was life-long.
He encouraged his son, Allen, in the study of chemistry, beginning early with a home laboratory.  With his father's continued support, Allen earned his Ph.D. in inorganic chemistry from Indiana University in 1973, studying with the late Professor Lee J. Todd.  Dr. Allen Siedle retired as a scientist from 3M Corporate Laboratories, located in St. Paul, Minnesota and is currently an Adjunct Professor here at Indiana University. 
Raymond Siedle Lecturers 
1992 Walter G. Klemperer
1997 Tobin J. Marks
1997 Dietmar Seyferth
1998 Maurice S. Brookhart
2000 Brian M. Hoffman
2001 Galen Stucky
2002 Konrad Seppelt
2004 Malcolm Green
2005 Harry B. Gray
2006 Philip Coppens
2007 Stephen J. Lippard
2008 Richard R. Schrock
2010 Karl Ernst Wieghardt
2011 Ian Manners
2012 Guy Bertrand
2013 Jacqueline K. Barton
2014 Robert H. Crabtree
2015 Shunichi Fukuzumi
2016 Susumu Kitagawa
2017     Gerard Parkin
2018 David Milstein2019 Makoto Fujita
2022 Andrew Weller
2023 Cameron Jones