6th Annual Symposium on Materials Research
Indiana University
July 24th, 2019
---
Announcement and Call for Abstracts
Abstracts for posters due by June 30th
All day event on IUB campus
Ten student oral presentations
(20 minute talk + 5 minute questions)
Keynote speaker with career Q & A
Poster Session
Dinner and games at Bryan park
Please register by July 14th (free)
AWARD$ for outstanding student and postdoc presentations (oral and poster)
The purpose of the symposium is to provide a forum for presentation of research by IU students and postdocs doing work related to materials research, to foster an interactive environment that will lead to cross-fertilization of ideas and new collaborative interactions, and to provide professional development and networking opportunities for undergraduate students, graduate students, and postdocs.
Student Organizing Committee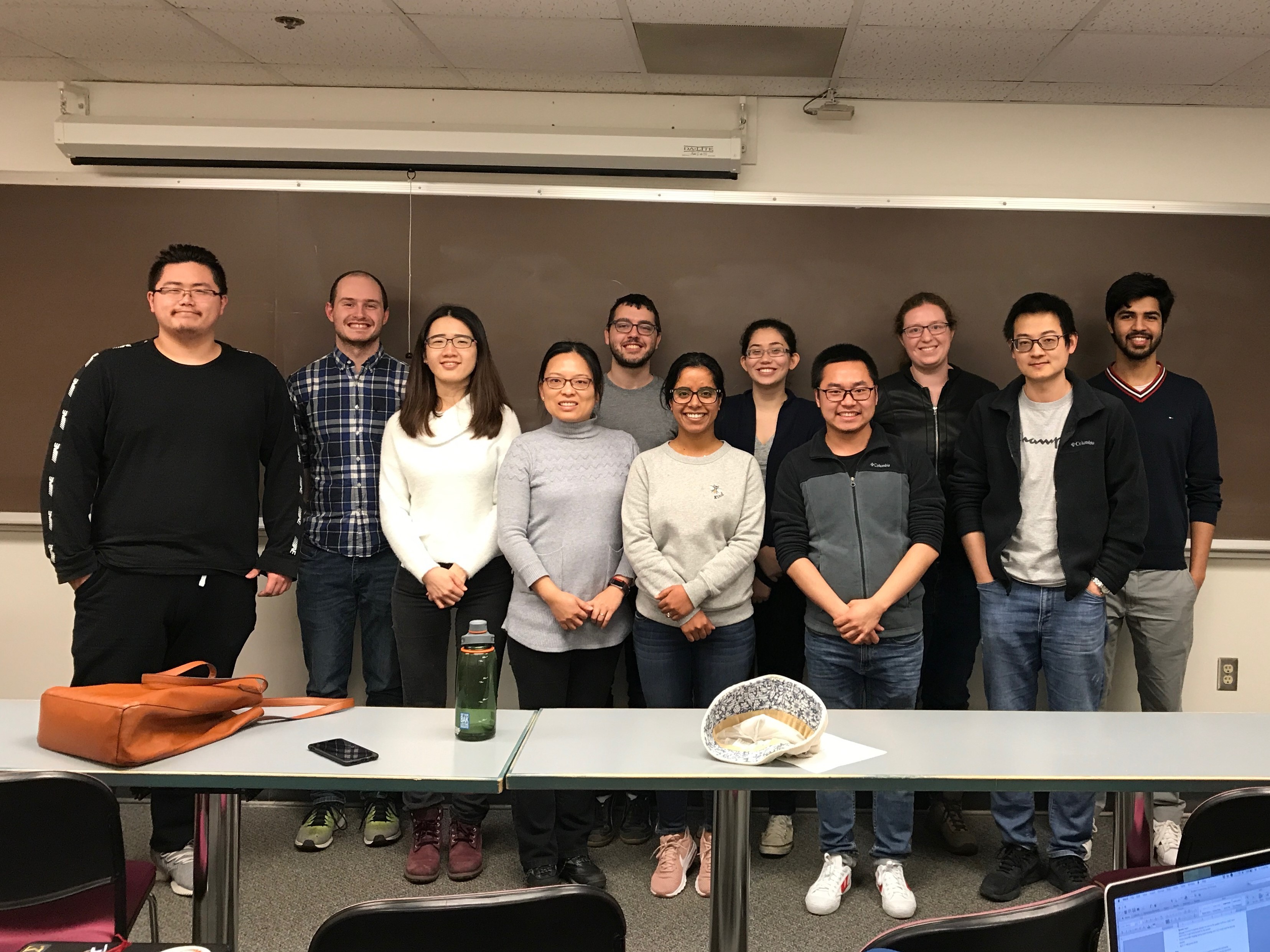 Left to right:
Ziyu Wang (zw17@iu.edu), Zachary Woessner (zjwoessn@iu.edu), Yi Wang (yw90@iu.edu), Dr. Yu Yan (yy33@indiana.edu), Matt Gordon (mngordon@iu.edu), Navneet Sahota (nsahota@iu.edu), Kelly Rudman (kkrudman@iu.edu), Yaxu Zhong (yaxzhong@iu.edu), Rachel Fadler (rfadler@indiana.edu), Minyang Yin (yinminy@iu.edu), Azhar Mehfooz (mmehfooz@iu.edu).
Not shown: Pawel Kraj (pkraj@iu.edu).
If you have any questions please email Daniel McMurray at danmcmur@indiana.edu.