Inorganic
---
Metals, ligands, and beyond: Frontiers in chemical science, driven by problems and advanced by solutions
Distinct properties and functions emerge from novel structures. Using chemical architectures built with elements across the entire periodic table, we work towards new discoveries in chemical synthesis, energy-efficient and structure-selective chemical transformations, light–matter interactions, energy conversion, and methodologies to interrogate geometric and electronic structures that underpin the full array of chemistry displayed from molecules to materials.
Faculty
Jared Lewis
Maren Pink
Cathrine Reck
Kenneth Caulton
Trevor Douglas
Caroline Chick Jarrold
Liang-shi Li
Dennis Peters
Krishnan Raghavachari
Sara E. Skrabalak
Jeremy Smith
Jeffrey Zaleski
Research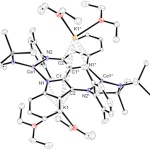 We are interested in homogeneous catalysis redox transformations of "grand challenge" molecules (those related to energy storage, or molecules generally found to be kinetically refractory: H2 , O2 , alkanes, fluorocarbons). We envision this happening not...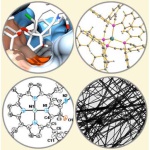 The Zaleski group uses various steady-state and time-resolved spectroscopic methods to investigate the structure and kinetics of biologically relevant intermediates involved in enzyme and drug-related reaction mechanisms. This information is important...